Today's Gas Prices
Available at this location:
Dash In Willards is not your average gas and convenience store. We offer chef inspired fresh food, cold beverages, hot coffee and great deals on fuel - 24 hours a day. Conveniently located nearby in Willards, MD, Dash In goes the extra mile so that you can too.
Beer & Wine
Diesel gas
EBT
Free air
FRN Rewards
Gas
Giant Rewards
Kerosene
Lottery
Public Restrooms
Value Days
PROMOTIONS AT Dash In Willards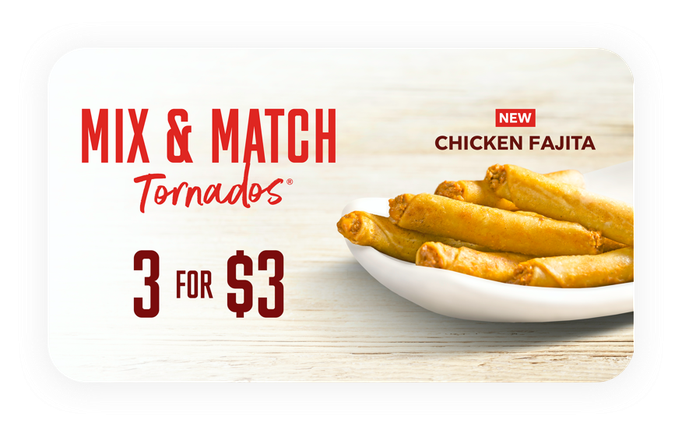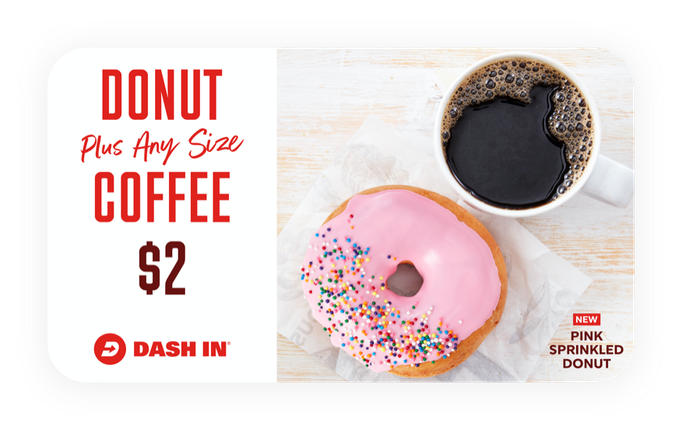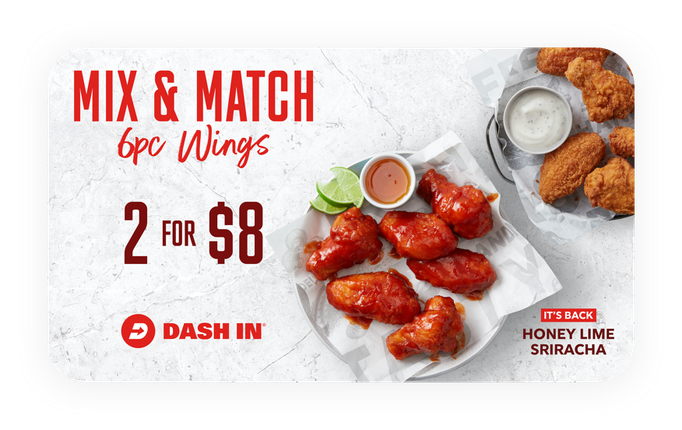 FRESH FOOD AT Dash In Willards
Our chef-driven line-up, day to night. Oven-roasted and slow-cooked are our middle names. A delectable menu for those looking to fill their cravings. Whether in a rush or breaking for lunch, we've got something delicious for you 24/7.
WHAT OUR CUSTOMERS ARE SAYING
Jason Giusti
Feb. 29, 2020, 9:26 p.m.
Nice place to gas up and grab a coffee.
Mike Morin
Nov. 21, 2019, 11:41 a.m.
The bathrooms are clean the store's clean the staff is nice but don't buy coffee $2.09 down the street you can buy it for a $1.06
Ruby Aylor
June 13, 2019, 5:43 p.m.
Love this place coffee yum yum
JOHN BILES
May 10, 2019, 4:01 p.m.
I have lived in this area for a long time, over 30 years. This store never seems to disappoint me. The food is always fresh and well prepared. They always introduce new menu items. The donuts are absolutley wonderful... who doesn't like Krispy kreme? Many many gas pumps as you can see so you don't have to wait in line to fuel up your vehicle. And after that long ride either to or from the beach you can stop in and relieve yourself because they have clean restrooms inside for both men and women. For those hot summer days, they have ice, ice cream, coffee, can drinks, bottled drinks, fountain drinks, you name it for the younger ones And cold beer and wine for those of you who are old enough to enjoy the relief it brings on a warm summer day. ( Just remember we ask you to please do not drink and drive)....They have it all from tobacco products for the adults, to car accessories and fluids. The prices are great and for a convenience store their prices are wonderful.The Management is wonderful just ask for Linda she can help you find anything you need in the store or even around town. She will be helpful in giving you directions to anywhere you need to go on the shore. The owner Greg is very polite along with the rest of the staff that work there. You can even buy fresh produce during the day just outside in the parking lot it's grown locally picked at its peak ripeness and sold within A-day or 2 of being picked. Stop in to the Willard's Dash In and have some of their wonderful chicken or other fresh menu items while you're gassing up you'll be glad you did. And don't forget the 5 cent of gasoline specials on Thursdays along with your shell discount cards.
Dottie Aydelotte Mitchell
Nov. 22, 2018, 3:44 p.m.
Just aground good people and place
Darlene Jones
Oct. 27, 2017, 9:27 p.m.
I loved working there employees and my boss was the greatest. Also loved all my customers. The guys in the morning having their coffee were the greatest guys. I sure miss everyone. I'm in Ohio we're my roots are. I have retired now. Miss miss everyone. If I come back to OC I will differently come to visit YOU. Love Dar
Events at Dash In Willards
April 1 - December 31, 2020
12:00 am - 12:00 am
---
Due to COVID-19, grand opening events are postponed. Please check back for regular updates.

Locations near Dash In Willards