Dash In is committed to getting you further for less, that is why we offer fuel discounts on select days as well as with any purchase of a Splash In car wash. Your wallet will thank you.
Save money with Value Days
Dash In offers a value days fuel discount program that offers discounts on select days of the week.
Monday - Save 10¢ per gallon of Diesel
Tuesday - Save 20¢ per gallon of V-Power (Premium)
Thursdays - Save 5¢ per gallon on all gasoline products all day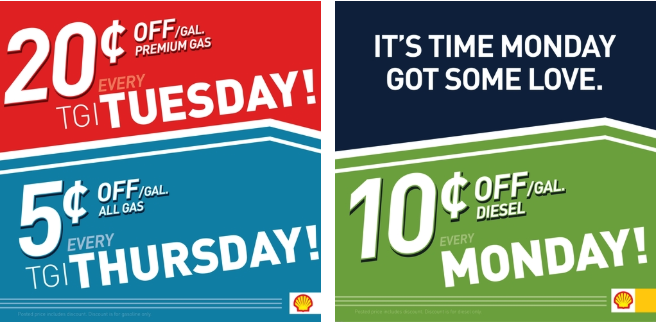 Save money on fuel with a car wash purchase
At Dash In we are dedicated to going the extra mile so you can too. Anytime you purchase a Splash In car wash you will receive a discount of 20¢ per gallon on fuel. For your convenience, this can be done at the pump or in the store, and you have 30 days to redeem your car wash. No need to forgo the discount because it is raining, make your purchase and use the code on the next sunny day, your car will thank you.