Splash In Stop by your nearby eco-friendly drive-thru car wash
At Dash In we have invested millions of dollars into providing the best eco-friendly car wash available. Splash In has become the premier drive thru car wash in the United States. Our environmentally conscious technology means that you can feel good about giving your vehicle the wash it deserves.
Belanger Freestyler soft touch system
The Belanger Freestyler is the latest and greatest in car wash technology. It features a unique design that utilizes four rotating and one overhead brush that cleans your car thoroughly, but delicately. Our wash features cutting-edge technology that adjusts to your car size. Our premium wash option begins with a bug cleaner and repellent for the vehicle grill and an undercarriage wash to remove road dirt and grime, followed by a wheel treatment and two complete wash passes. At Splash In, we care about your car as much as you do.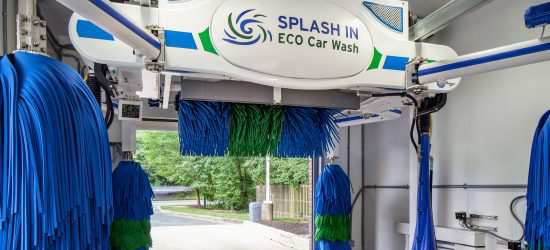 Save money on fuel with a car wash purchase
At Dash In we are dedicated to going the extra mile so you can too. Anytime you purchase a Splash In car wash you will receive a discount of 20¢ per gallon on fuel. For your convenience, this can be done at the pump or in the store, and you have 30 days to redeem your car wash. No need to forgo the discount because it is raining, make your purchase and use the code on the next sunny day, your car will thank you.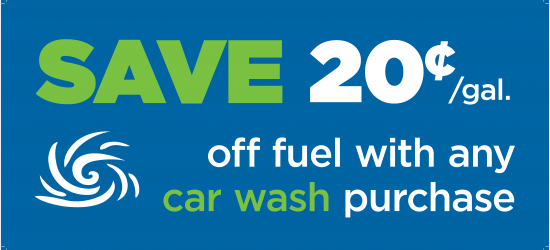 Free vacuums at select Splash In locations
Dash In is committed to providing the best car wash experience in the industry. As part of our Splash In car wash experience, we provide free vacuums at select locations so your vehicle can look as clean on the inside as it does on the outside.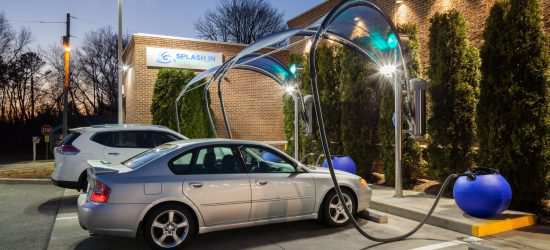 Guaranteed to protect
Receive a Rain-X complete surface protectant on our premium washes and your car will never look better. Guaranteed to protect between washes and provide a safer driving experience in all weather conditions, our Rain-X surface protectant is engineered to create a water repellent layer that chemically bonds to all exterior vehicle surfaces, including glass, pain, trim and plastics.